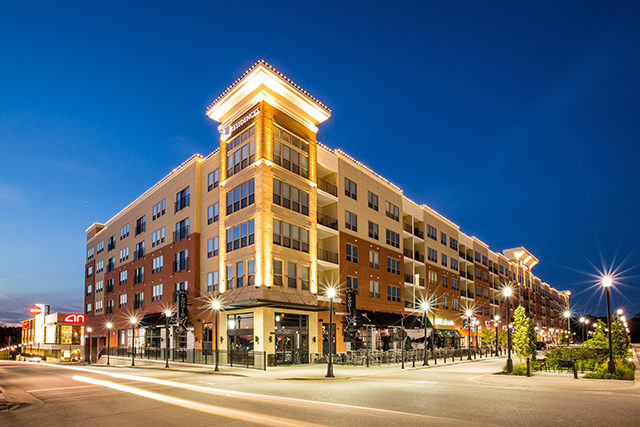 Biggest St. Louis real estate deals of 2017
With less than a week remaining in the year, 2017 is challenging 2016 as the best 12-month stretch for commercial real estate sales the St. Louis market has seen in the past decade.
Through November, according to Real Capital Analytics, commercial real estate sales volume totaled $2.5 billion. That figure, which is about on pace with the 10-year high of $2.7 billion from last year, includes transactions across all commercial. Industrial and multifamily deals, combined, accounted for about half of that total. The office segment also is likely to turn in a banner year.
Major deals for some of St. Louis' most well-known buildings traded hands, including the historic Chase Park Plaza, The Plaza in Clayton and The Westin in downtown St. Louis.
Vacancy rates in the industry's three main segments — office, industrial and retail — are all on the downslope and are near or lower than decade-long measures. Average asking rents for typical Class A instutional quality space have slowly risen.
And more out-of-town dollars are flowing into the market as REITs and institutional investors looked to secondary and tertiary markets such as St. Louis for stable growth.
Most expensive apartments deal of the year: Streets of St. Charles apartments sold to Chicago firm
The 309-unit apartment complex at the Streets of St. Charles mixed-use development was to Chicago real estate investment firm Trilogy Real Estate Group for $59.5 million in April. Cullinan Properties out of Peoria, Illinois, was the seller.
Sean Fogarty, Mary O'Connell and Wickliffe Kirby of Holliday Fenoglio Fowler represented Peoria, Illinois-based Cullinan and found the buyer in the deal.
It's the first sale of the property, which Cullinan developed for $150 million in 2014.