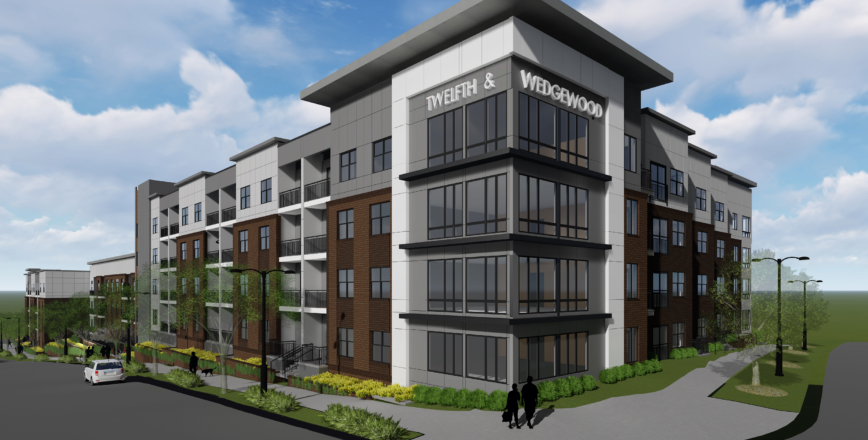 Edgehill project ready for groundbreaking
Nashville-based developer Elmington Capital Group is prepping to break ground on an apartment building project long planned for Metro-owned property located in Edgehill.
Specifically, the company has received a permit to construct the building, to be called Twelfth & Wedgewood (pictured) and to offer 153 residences.
The permit is valued at $15.5 million, with Bacar Constructors to handle the job.
ECG will undertake the project, announced in April 2016, in concert with Mayor Megan Barry's office.
Twelfth & Wedgewood will be located at the northeast corner of the intersection of Wedgewood and 12th avenues a few blocks east of Belmont University and north of 12South.
ECG has enlisted Nashville-based Southeast Venture for architecture duties.