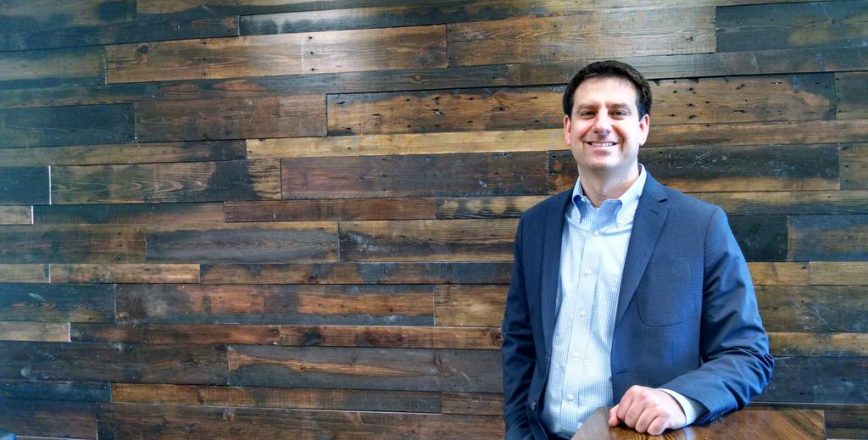 Stellar Rent Growth Caps Revitalization of Offices Atop Renaissance Hotel
In less than two years, one of Nashville's busier real estate companies has pushed rent 33 percent higher at a downtown office building — and just about filled it up.
The immediate success Elmington Capital Group has experienced with the six-story office space atop the Renaissance Hotel underscores the extent of the demand for urban office space, and the stark lack of supply on-hand. Just 6.5 percent of all the office space in Nashville is available to rent today, the lowest rate on record, according to real estate brokerage firm CBRE Inc. Average rent for that space has surged to an all-time high as well.
"It's not news to anybody, the tightness of the Nashville market, particularly for well-located office space. But I certainly don't think anybody expected rent to increase as much as it has over the last 18 months, across the city," said Dominic Zabriskie, Elmington's director of asset management. "Sometimes it's better to be lucky than good. With our timing, we were a little bit of both on this one. We still see upside."
With office space so scarce, landlords can boost rent, knowing that companies needing to open or expand quickly can't afford to wait two or three years for a new office building to emerge. Nor are many of those companies comfortable paying the top-end rates such new buildings can command. (The city's next office building to open likely will fetch at or near $40 per square foot in rent, a record.)
Elmington's office offering, named CitySpace, is mid-grade Class B space that's undergone almost $4 million of renovations and now rents for $26.50 per square foot. That's up from $20 per square foot when Elmington paid $10.15 million for the building in 2014.
At that time, 25 percent of the roughly 100,000-square-foot building was empty. Then, the Tennessee Chamber moved out, opening a full floor of space.
The 30-year-old building is 90 percent occupied today, and Zabriskie said two pending leases would raise that figure to 95 percent.
New arrivals include local offices for marketing company Epsilon, investment manager Eqis and First American Title. The largest tenant in the space is public relations firm McNeely Pigott & Fox, which just renewed their lease, Zabriskie said.
Elmington retained Bill Adair, of brokerage firm Jones Lang LaSalle, in its efforts to recruit tenants.
Elmington is the same company that just sold its property at the Music Row roundabout for $33.5 million, and also is the new owner of the high-profile buildings formerly home to Sam's Sports Grill and Bosco's in Hillsboro Village.