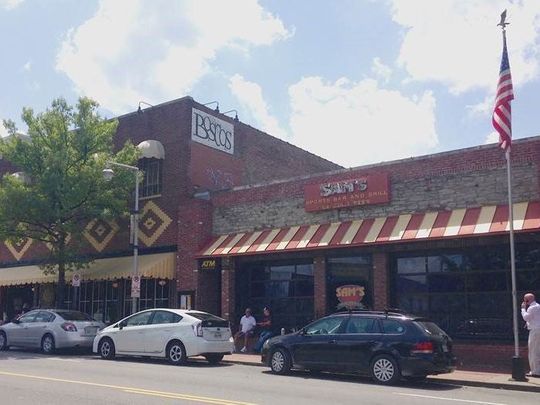 Hopdoddy Burger Bar Coming to Hillsboro Village
The Austin, Texas-based craft burger and beer chain will move into the former Boscos space.
Hopdoddy Burger Bar will occupy the 5,445-square-foot first floor at 1805 21st Ave. S., which is one oftwo historical buildings bought by Nashville-based landlord Elmington Capital Group earlier this year.
The 10-year lease is the first announced for the overall 0.91-acre property, which also includes the former home of Sam's Sports Grill at 1803 21st Ave. S. More than $1 million in renovations are set to start next month to prepare for new tenants.
Hopdoddy would be the latest addition to a Nashville burger restaurant scene that has added other concepts such as Farm Burger and FLIP Burger in recent years. Guy Villavaso, Larry Perdido, Chuck Smith and Larry Foles are co-owners of Hopdoddy, which operates 16 locations in Arizona, California, Colorado and Texas, with more locations planned.
Launched in Austin in 2010, Hopdoddy serves Angus burgers, salads and milkshakes, with a full bar including house-made liqueurs and fresh-squeezed juices.
"We see many creative and eclectic similarities between Austin and Nashville, and our Austin heritage positions us to successfully bring our world-famous burger bar to iconic Nashville," Hopdoddy's CEO Jeff Chandler said in a statement.
"Nashville is young, vibrant and full of great energy, and we believe Hillsboro Village to be at the heart of this energy — a natural fit for our brand."
Elmington's plans for the building also include adding up to 24 executive office suites to its second floor.
Brokerage firm Southeast Venture is representing landlord Elmington in talks underway with potential tenants to occupy the former Sam's Sports Grill building adjacent to where Hopdoddy will open. Jon Petty is the property's listing broker.