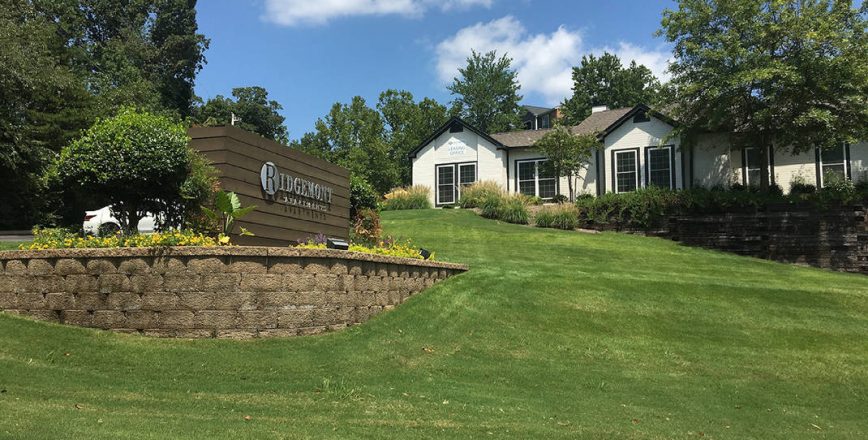 Ridgemont Apartments sold for $21 million
One of the biggest apartment complexes in Red Bank has a new owner and will soon get a new look.
Timberland Partners, a Bloomington, Minnesota-based real estate investment, management, and development firm, partnered with LEM Capital in Philadelphia this month to purchase the 266-unit Ridgemont Apartments at Stringer's Ridge for nearly $21 million. The new owners plan to spend nearly $3 million more to upgrade the 30-year-old complex over the next few years.
"We're excited about this project and its future," Aaron Spiegle, acquisition specialist for Timberland Partners, said Wednesday.
The new owners plan to repaint the exterior, upgrade the landscape and add a new dog wash and bike repair station. Over the next couple of years, Timberland also plans to finish the interior renovations of the apartment units begun by the previous owner, Ellington Capital Group which had owned Ridgemont Apartments for the past four years.
"Having one of the trail heads for Stringer's Ridge at the property has brought a lot of bike owners and pet owners to this complex so we think these new facilities will be used a lot," Spiegle said.
Timberland Partners acquired Brookes Edge apartments in Cleveland, Tenn., last year and Spiegel said the company has named Amanda Fowler as the new regional director for its Chattanooga area properties. The investors have no immediate plans to buy other local apartment complexes.
Currently, the Ridgemont Apartments include one- and two-bedroom units, grouped in a dozen 2-story buildings, and range in size from 792 square feet to 1,005 square feet.
Ridgemont Apartment, located on 20 Mason Drive in Red bank, was constructed in 1988 and includes a swimming pool, community room, basketball court and pet trail, along with access to the Stringer's Ridge trail off the property's parking lot.
Founded in 1992, Timberland Partners has gown to own and manage nearly 70 apartment communities totaling over 13,000 units in 13 states.
Timberland is the latest among a growing number of national investment groups that have bought apartment complexes in Chattanooga to capitalize on the region's growth and expectations of higher property values and rents in the future. Since the start of 2016, more than $300 million of apartment complexes have been sold in Hamilton County, primarily to out-of-state investment groups.