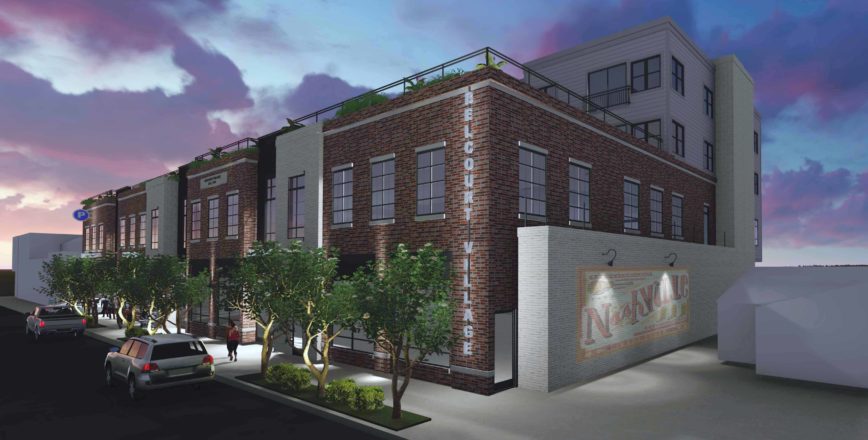 Nashville developer lands loan for mixed-use Hillsboro Village project
Nashville real estate developer Elmington Capital Group has secured full financing for its mixed-use development in Hillsboro Village.
Newly filed public records show that Nashville's Pinnacle Bank (Nasdaq: PNFP) is loaning more than $23 million toward Belcourt Village, the name of the project Elmington Capital is developing. The four-story building will be located at 2111 Belcourt Ave., on what's today a parking lot across from the Belcourt Theatre, behind restaurants and retailers such as Hopdoddy Burger Bar and Altar'd State.
The building, likely to open in 2019, contains about 10,000 square feet of retail and about 22,000 square feet of office space. Vanderbilt University Medical Center is leasing part of the space for clinic and office space, said spokesman John Howser.
Elmington Capital plans 28 residential units above the retail and office space. The company bought the property in 2016 for $8.3 million, including the retail spaces along 21st Avenue South.